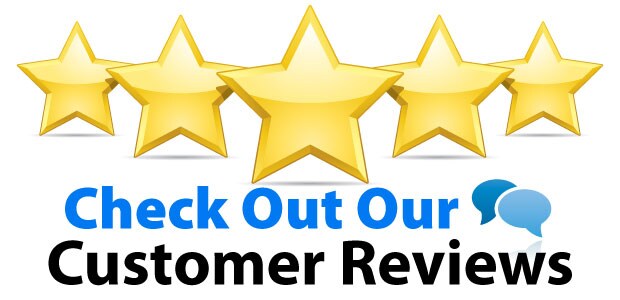 Testimonials Unique Ford of Goffstown~ Your Local NH Ford Dealer with the Best Pricing and Fair Deals in NH
Chet R
WOW, what a great experience!

From the beginning Heather answered all of my questions over the phone. Then my sales person Stephen spent the time with me to help make sure I found the right vehicle. Jon in finance was also great and helpful.
I have bought many vehicles over the years but this was far and away the best experience I've ever had.


Doug W.

This is my first new truck purchase and it was absolutely amazing. You get the small town business service and they go above an beyond. They are so so friendly and knowledgeable even if you don't know what you want. No pushy service, they listen to you and although Stephen was fairly new (to Unique) everyone reached out to help or offer. Stephan was amazing, on top of everything and he helped us out tremendously on the best route to take with our budget 😀
David W.

Salesperson David Recupero was very nice to deal with. He was helpful, open, friendly but professional. His no pressure, helpful style was great. His product knowledge was very good and any questions were researched by him for a quick answer. All in the dealership that I had any contact with we're very good.
Todd H.
Dealership went out of the way to try and work with us to get us as close as possible to our payment we needed to be at budget. Not sure the dealership could have done much more to get me in the truck I wanted. Would have been nice to maybe have them throw in an extra perhaps the tonneau or bed liner that it didn't have or at least put them into the payments. Biggest complaint is Ford doesn't allow the zero percent for 72 and the customer to keep the end of year incentives. That would have really made payments exactly where I needed. Love my new Ford. Thank you Unique!
Mary F.  Derry NH

Including AAA discounts that apply. The turn around time to purchase the SUV was perfect. I took the test drive and could have taken ownership the same day. I picked the vehicle up next day. The SUV was advertised with the Presidents Day Sales price in the Newspaper. The advertisement matched the deal. Advertised correctly. Honesty Counts!
Rich J.
Largest selection of any dealer in Southern New Hampshire with a sales and service department you can feel at home in. No hassle or pressure just a great value and hospitality for you new Ford buying experience.
Richard S.  Manchester NH- 2018 Edge

Best Experience Ever!

When I first walked into Unique, I was going to lease a new vehicle... however, I looked at a Jeep (2005) instead and fell in love with it instantly. What really helped was the knowledge Jeremiah has with not only Fords but Jeeps as well and he showed me many things I would never have known to look for. On the day of delivery, the Jeep needed aftermarket parts to pass inspection and the team at Unique came through with flying colors which allowed me to drive my new vehicle off the lot as anticipated! Thank you Unique... I love my Jeep!
Emilia
I have honestly never walked into a dealership anticipating anything but pushy, aggressive, haughty salesmen. Unique Ford positively changed my perspective! 
I was greeted with friendly, professional, unpretentious associates who let me explain what vehicle criteria I was looking for without interrupting me or speaking to me in a condescending manner. This means a great deal to me , as I had fully expected to be treated as an 'uninformed' female. The entire staff was courteous, down-to-earth, and unassuming.
Jack Leary patiently answered all my questions, shared valuable advice & insight, offered me drinks & snacks, truly gave me his undivided attention. I was very pleasantly surprised to learn that the salesmen are not commission-driven! That in itself removed so much of the anxiety that I initially had. I test drove several cars, debated over which mode of financing to choose, spoke to several other associates about their experiences with different types of vehicles; ultimately I decided to lease a 2013 Ford Focus.
It's only day 2, but I love this car! Terrific, unexpected features: lots of room; feels solid; smooth, quiet ride; everything plus more than I could ask for!
I would very comfortably recommend Unique Ford to anyone looking to be treated fairly, importantly & honestly. This dealership steered clear of trying to put me into a vehicle that I couldn't afford...they found the right fit for me! i have no doubt that all of my future vehicle needs will be met by the brilliance of Unique Ford...I am very grateful for the quality of service and level of commitment to their customers & the community.
Thank you all for a wonderful experience!
Sincerely,
Emilia MacIntosh
skmax1231
Everyone at Unique Ford was very courteous and professional. Dana our sales person was very thorough and very knowledgeable in his presentation to us in our quest to replace our Jeep. Dana,our sales person, is a valuable asset to Unique Ford . There was no sales pressure in meeting our needs. Heather Business Development was in contact with us from our first inquiry-initial greeting-and a final "Thank you" when the sale was complete. Overall a VERY excellent experience at this dealership and we would very highly recommend this dealership to our friends or anyone looking for a vehicle.
jolynn68
My first communication with Unique Ford was with Heather Templehoff. She was helpful and courteous over the phone and was prompt answering emails.Jack Leary met us upon arrival.  They knew we were interested in the Edge and promptly showed us the car
which we then took for a test drive.He explained all functions of the car in great detail.The financial process all so went well with a fairly quick agreement.I would highly recommend this dealership for your next car purchase
Chris Harvey
My experience at Unique Ford was reassuring from the moment i walked into the dealership. Heather met with me to discuss what it is i was looking for and what i was not interested in. The conversation never once felt like a "sales pitch", her concern was about finding me a car i would love and feel comfortable in. Heather couldn't have been anymore friendlier and professional. She took away any nerves or concerns i may have had going into the second biggest purchase of my life. 
Mark was not a typical car salesman...he was very easy to work with and again i never felt pressured into anything...he took extreme pleasure in knowing the Ford cars and assisting me in understanding the ins and outs of each vehicle. He was more than informative. 
I strongly recommend anyone looking for a car to give them a call. You wont find a better dealership that is more confident, professional and most of all truly concerned about you.
Thomas Driscoll
I visited 2 other dealer before finding Unique, and it was hard to feel like they really cared even if I bought a vehicle from them. Heather and I communicated over email to narrow down what I was looking for and a trip to the deal (which is closed at the time) we stumbled upon Dana Jackson who assisted with the purchase of the vehicle. These two define customer service and it seems this has become lost with many of the other dealerships.
rjstoutrph
I have been looking for a Ford Fusion for a couple of months. Hoping to find one on a lot to try. I contacted Unique Ford through their website to inquire about some stock that did not specify whether it was auto or manual transmission. Heather contacted me that evening and said she would check and follow up with me in the morning. She promptly did so and though they did not have one she asked about my trade and stated to stop by and they would get one and work up some numbers. This is usually an unpleasant and time consuming process but not so at Unique. Jesse and Ken were thorough and quick, presenting a good offer right up front. Found a vehicle for me the next day. The pick up process was just as smooth. I will return and recommend to friends and familyJack Leary and the rest of the staff were great to work with and very friendly. I'm not a fan of the whole "buying a car process," but Unique Ford made it easy. I love my new Ford Focus and am satisfied with the price I paid for it!
Ed Smith
My experience with Heather and Unique Ford will have me coming back vehicle after vehicle. From start to finish they were extremely helpful and their product knowledge helped me find the right vehicle for my companies needs.
Coonsey 
Contacted many dealers, looking for either a new or used Ford F-350. Unique Ford, which is 220 miles away, was the only dealer that took the time to return my communication. Heather responded to my email via phone the next morning concerning a used truck and answered all my questions. Questions that needed more info, were answered by her via email, quickly. Went to NH the next day to look at a few trucks at various dealers in addition to the one at Unique Ford. The day was not going well as the other vehicles looked at up to that point either had various issues, dealer attitudes, etc. Then while in the parking lot at a competitor, I received a phone call from Heather following up on our earlier days conversation. Talk about perfect timing! Left and drove to Unique Ford, and from the time I first walked thru the front door, I just knew this is where I was meant to be.
Heather introduced me to Gary, my sales person. Told him what I was trying to accomplish and the goal. He took the time to cover the options, review the trucks, both new and used, all at a very relaxed pace with no pressure. The end result is that I purchased a new F350, as Unique Ford gave me the best trade in value and overall price in addition to positive customer service that I thought no longer existed anymore in this hurry up world. I have purchased many vehicles and usually once the deal was done, then usually everyone disappears. At Unique Ford they stayed with me, took the time to cover all the manuals and information, plus once the vehicle was ready, Gary covered all the controls and any information needed to correctly and successfully operate the vehicle.
When it comes time for my next vehicle, my first and only call will be to Heather at Unique Ford
Macordani
I actually went all the way from CT to NH to buy my vehicle. I just wasn't comfortable with the CT dealerships as most didn't even want to put in an effort to make a sale. Dealing with Heather and Unique Ford was effortless. They answered all my questions and made the purchase process painless and quick. I highly recommend them.
Iamkain
I went in to look, and test drive, a 2011 Ford F-150 with the Eco Boost. I was brought in by Heather and was supposed to meet her for 9AM. I came into the dealership at 9AM and met Al Helie. Al told me the Heather was out of the office getting some coffee for the salespeople and that she would be awhile. Not a problem for me, as Al was very knowledgeable of the truck and gave me a wonderful test drive opportunity. After being there for a majority of the day, and talking to Al about the small town events in Goffstown, I drove away in my brand new F-150. After owning it for only 2 days, I have driven almost 500 miles and am simply amazed at the ride, fuel economy, and power of the truck. It was a serious pleasure coming into Unique Ford, and I will do my best to send as many people I can to Ford. Thank you for taking the time to sell me this wonderful truck.
Jpicanso
Just an overall great experience. Everyone was friendly and helpful ,especially Heather , she followed up with me almost immediately each time I contacted her and always had good information , she was very very professional as was Gary and Glenn , very nice guys ,and would do business with Unique Ford again without question . no pressure ,or gamesmanship which was really nice, a nice car buying experience.
Best Regards,
Jim
becklein600
I went to Unique Ford not knowing anything about the dealership. I had been emailing with Heather about a truck they had coming in this spring, so I decided to visit so that I could talk about my options. I was met at the front door by Dana, who shook my hand with a warm smile and asked how he could help me. He introduced me to Ken, the manager, who was just as courteous and professional. Dana even took the time to introduce me to the service manager, because I had some questions regarding the proper care of the twin-turbo's. He was tuned in to all of my questions and concerns and answered each of my questions, and even made some suggestions. 
In the end, I purchased with great ease, a 2011 F-150 ... it's a gorgeous truck whose beauty was only enhanced by the sales experience. This experience far exceeded all of my expectations, and I'd be honored to send my family and friends to Unique Ford for their future vehicle purchases
Thank you to all the wonderful people at Unique Ford
ramellgin
Heather began by making the experience pleasant and personal...and very professional, returning my emails immediately. Unique Ford had the best price of multiple dealerships for the new Ford Explorer we had researched. Heather knew and never forgot over a few weeks of working together, what we wanted and where we needed to be financially. The smallness of the dealership and their willingness to work with me made us choose Unique Ford. Gary was the sales associate we were handed when we came to look at the car we ended up buying. He let us know up front that it was his third day at Unique and if he couldn't answer our questions, then he would immediately find someone who could. Matt helped acclimate me to the technological features of this car when we came to pick it up, and Gary looked on to get educated. Gary was professional, pleasant and accommodating. Matt was very thoughtful, and proficient with all the "gadgets" of the car! We were so pleased with all of them.
jenks31
I gave such a great rating to Unique Ford because from the start of my search for a new F-150 lease they all made the entire experience very easy and a pleasure to purchase a new car. Unlike other dealerships that I have dealt with in the past they all were on top of any requests that I had for the type of vehicle that I was searching for even though there was not one that fit on their lot. I will recommend anyone to Unique Ford for an easy, friendly car shopping experience that makes buying a new car a pleasure versus pain.
Thanks so much,
J C Jenkins
souhegan24
Heather at Unique was the only dealer to email me lease pricing. I went in when after they closed and Ken the manager still test drove my trade and discussed numbers with me. When I came in the next day Dana showed me the trucks that fit my needs. We test drove, negotiated a price and signed. Dana explained the truck in great detail. I was also impressed the recon employee happened to be there and punched in on a Sunday and cleaned my new truck. Thanks to all.
seraisty
I would like to say that this dealership's name says it all Unique. From the time we walked in, until the time we left we really felt comfortable and 100% sure we picked the right dealer to purchase our new car. There were no sleazy salesman catch phrases, no hiding the price, no pressure to purchase at that exact moment for the best deal, like all the other dealers we had been to. Their approach was friendly, direct with pricing, and willing to spend the time with us, to make sure all our needs were satisfied. Our salesman was Adam Fletcher. He was a complete pleasure to work with and I will definitely buy my next vehicle from him and Unique Ford. This is suppose to be a positive review for Unique, and it is, but I want to let everyone out there looking for a new car the under belly dealerships we had the pleasure of going to first. Grappone Ford in Bow, dealer showed me the Explorer I had called about, never asked if I would like to drive it. I asked about the Ford Flex, his response was "That's a forty three thousand dollar car miss." Well look whose driving the Flex now, ME! Kiss your commission goodbye. Auto Fair in Machester, stay as far away as possible. Called the night before to make sure the vehicle was there, I was told there we 11 on the lot with everything I wanted. Guess what there were ZERO. Then went into Auto Fair Ford they just wanted your personal info before they would talk price, NEVER GIVE IT TO THEM. When they did quote me a monthly payment on a thirty seven thousand Explorer it was two hundred and eight nine dollars more than what I'm paying from Unique. I'm no math wizard, but something's off. As a women alone in the dealership, I was also asked "Could you buy this right now, without your husband's permission?" With that comment, I laughed, and left Archie Bunker to sit amongst his unsold cars.
All I can say is go to Unique Ford and ask for Adam, tell him Stacey sent you. You will not be disappointed.
Todd & Debbie Feddersen
This was our first time at Unique Ford, and Dana was extremely helpful, and was very friendly to have work with, especially being the first time in. We would recommend coming back in the future. Thank you for the smooth transaction.
Mike Bunie
The buying experience was awesome this time with the truck, as it was the last time with a Fusion we bought.
I can't picture myself doing business with another Ford dealership nor another salesman.
My wife and I are very happy with the truck you located, low pricing offered, seeking incentives, and all around great service.
Thanks again,
Mike Bunie